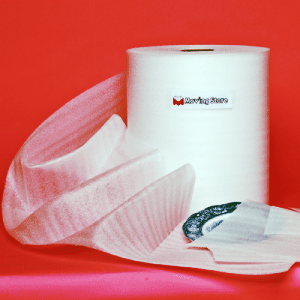 Polyfoam Roll 250 ft. x 15" - Perforated
Polyfoam Roll - 250 Ft. X 15" Wide - Perforated every 12" for easy use. 
By far the best bang for your buck for packing materials. 
Industry standard packing material for wrapping any and all objects for a regular amount of padding and security. 
Local Delivery is Available for this Product
---
We Also Recommend